A vSEO Wordcloud (Video Search Engine Optimization) word cloud may include the following words: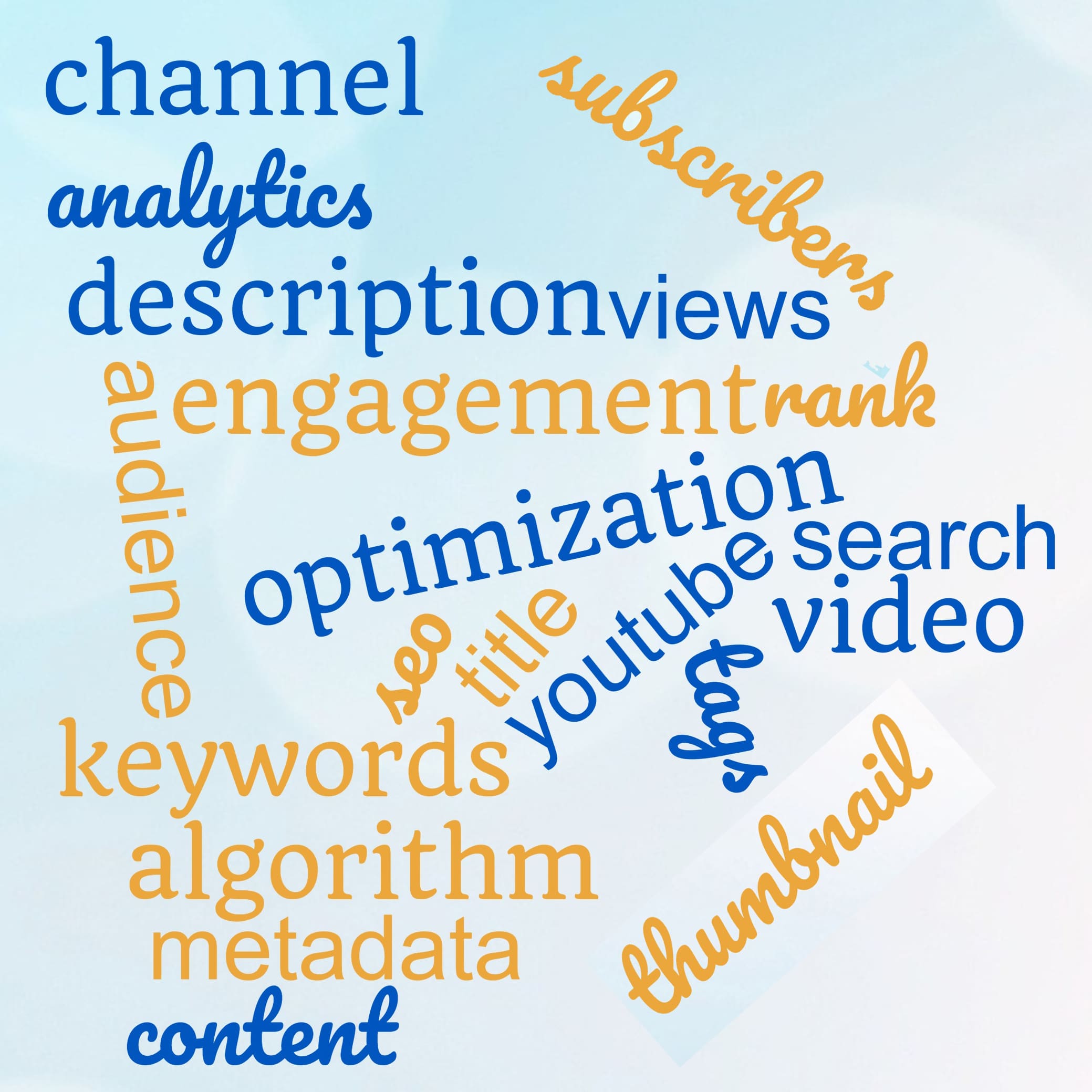 Video
SEO
YouTube
Keywords
Tags
Title
Description
Thumbnail
Views
Engagement
Analytics
Metadata
Optimization
Rank
Search
Algorithm
Content
Audience
Channel
Subscribers
Video SEO, or Video Search Engine Optimization, is the process of optimizing video content to rank higher in search engine results pages (SERPs). Video SEO involves a variety of tactics and strategies aimed at increasing the visibility, engagement, and reach of video content online.
One of the most important aspects of video SEO is keyword research. Identify relevant and high-volume keywords then use them strategically. We do this for our video's title, description, tags, and transcripts. Including these keywords in your video metadata helps search engines understand what your video is about. This improves its chances of appearing in relevant search results.
Another crucial component of video SEO is optimizing the video itself. Ensure that the video's content is engaging, informative, and valuable to the viewer. Keep viewers engaged for longer periods of time and it will rank higher in search results. Search engines interpret this engagement as a sign of high-quality content.
Creating a great thumbnail image can also make a significant difference. A compelling thumbnail can attract more clicks and views, and improve your video's rankings.
Promote your video content through social media, email marketing, and other channels. When you share it you increase the chance of people seeing it and sharing it. This, in turn, can help improve its ranking in search results.
Finally, video analytics are essential for measuring the success of your efforts. Tracking views, engagement, and retention can help you identify areas for improvement. Then you can easily optimize your future video content.
Overall, video SEO is a crucial aspect of digital marketing. Help your business reach a wider audience, increase engagement, and drive conversions. Following the best practices for video optimization will increase your visibility online.